Vultr is one the popular cloud service provider. So in this guide we will help you setup Vultr Object Storage on Backuply.
Here we are assuming you already have registered and setup Vultr account.
One you have create and setup your Vultr account, you need to create Object Storage. To create Object Storage do as follows :-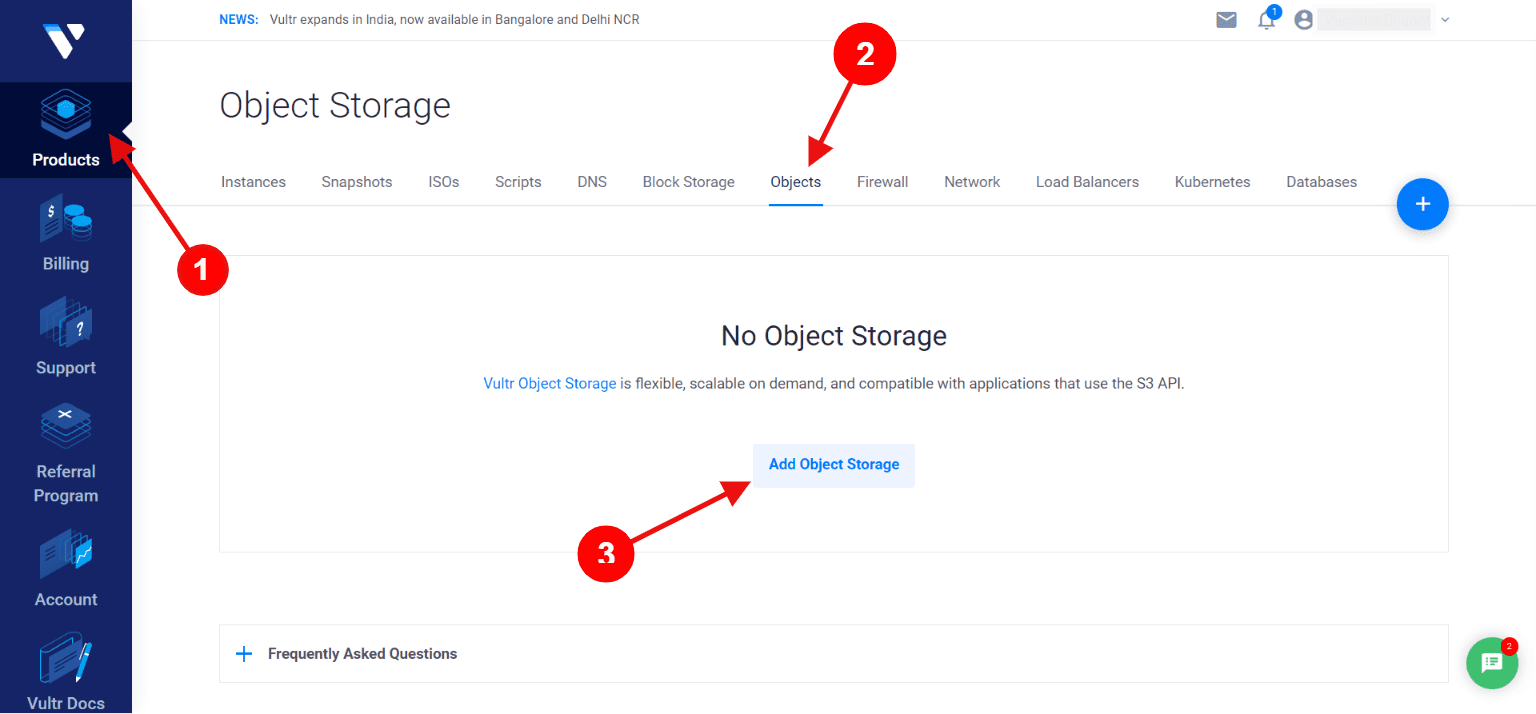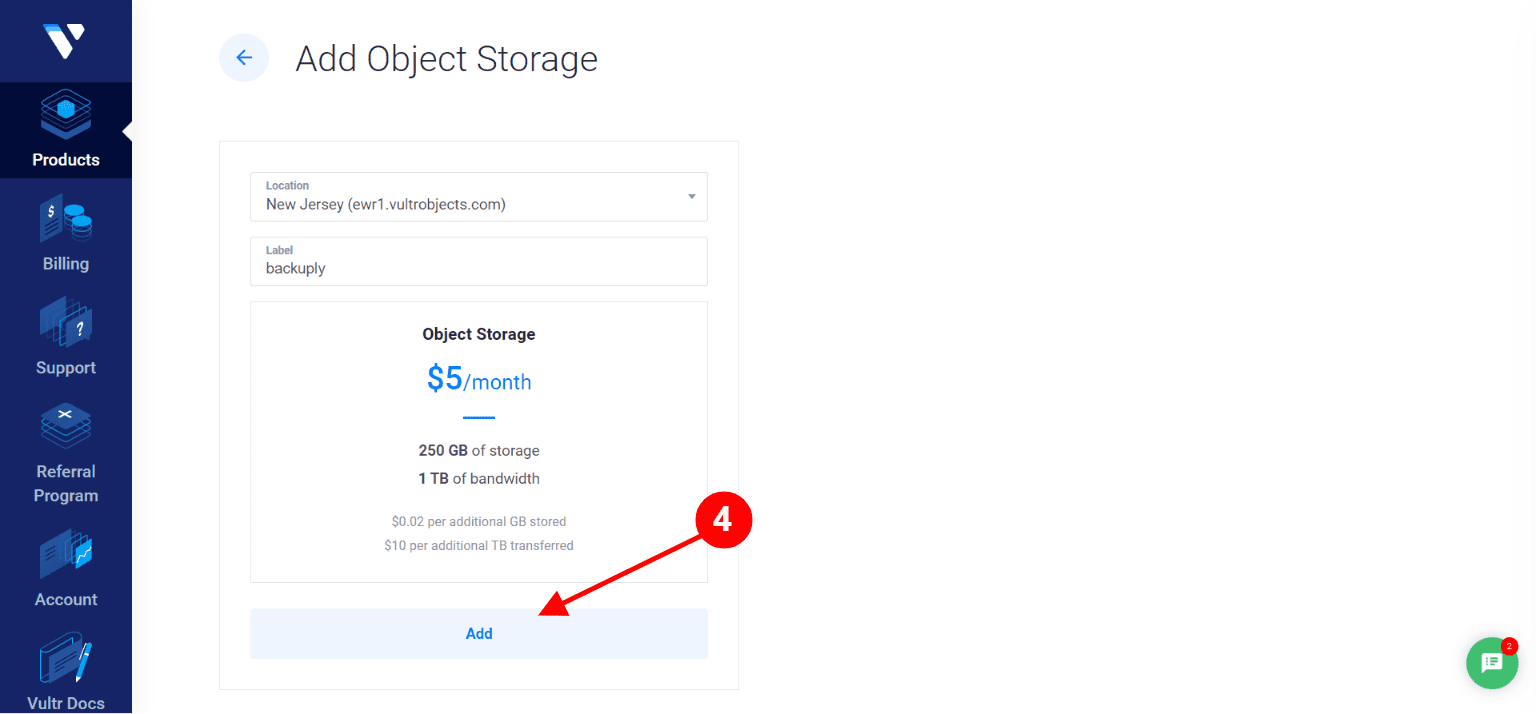 Now your Object Storage has been created and is ready to use
As your object storage is created. Now we need to setup Vultr Object Storage on Backuply.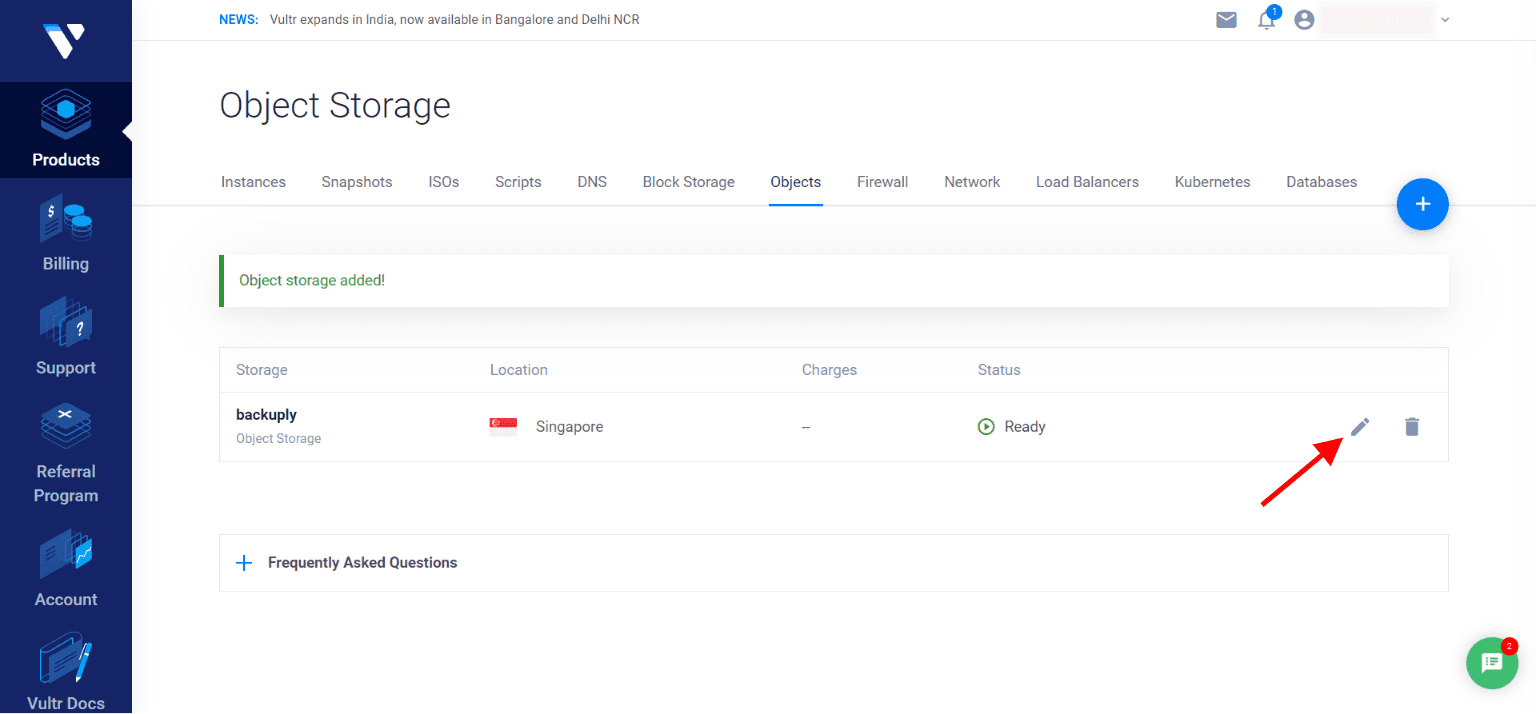 Now you need to fill out the form and add credentials from Vultr Object you just created as shown in the image below.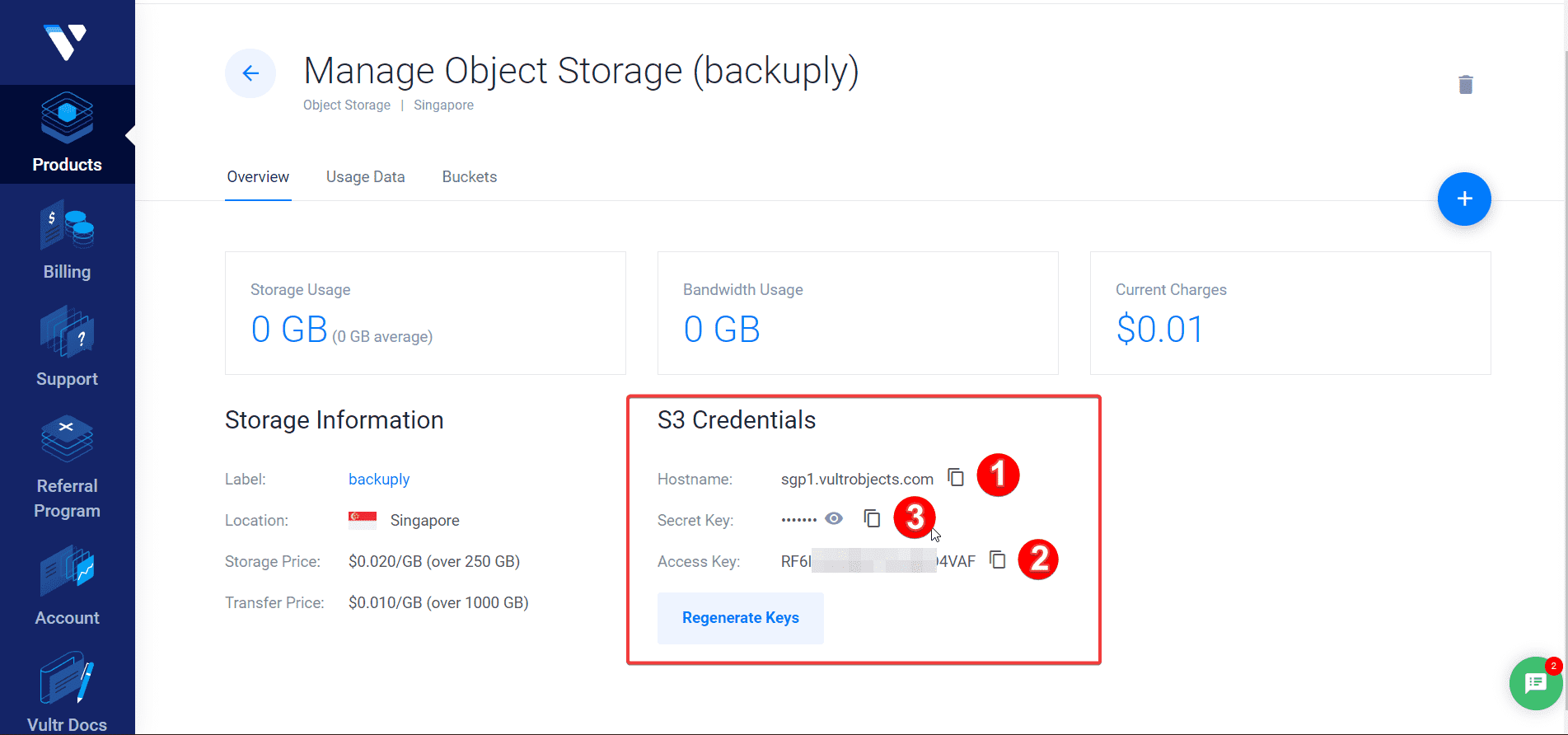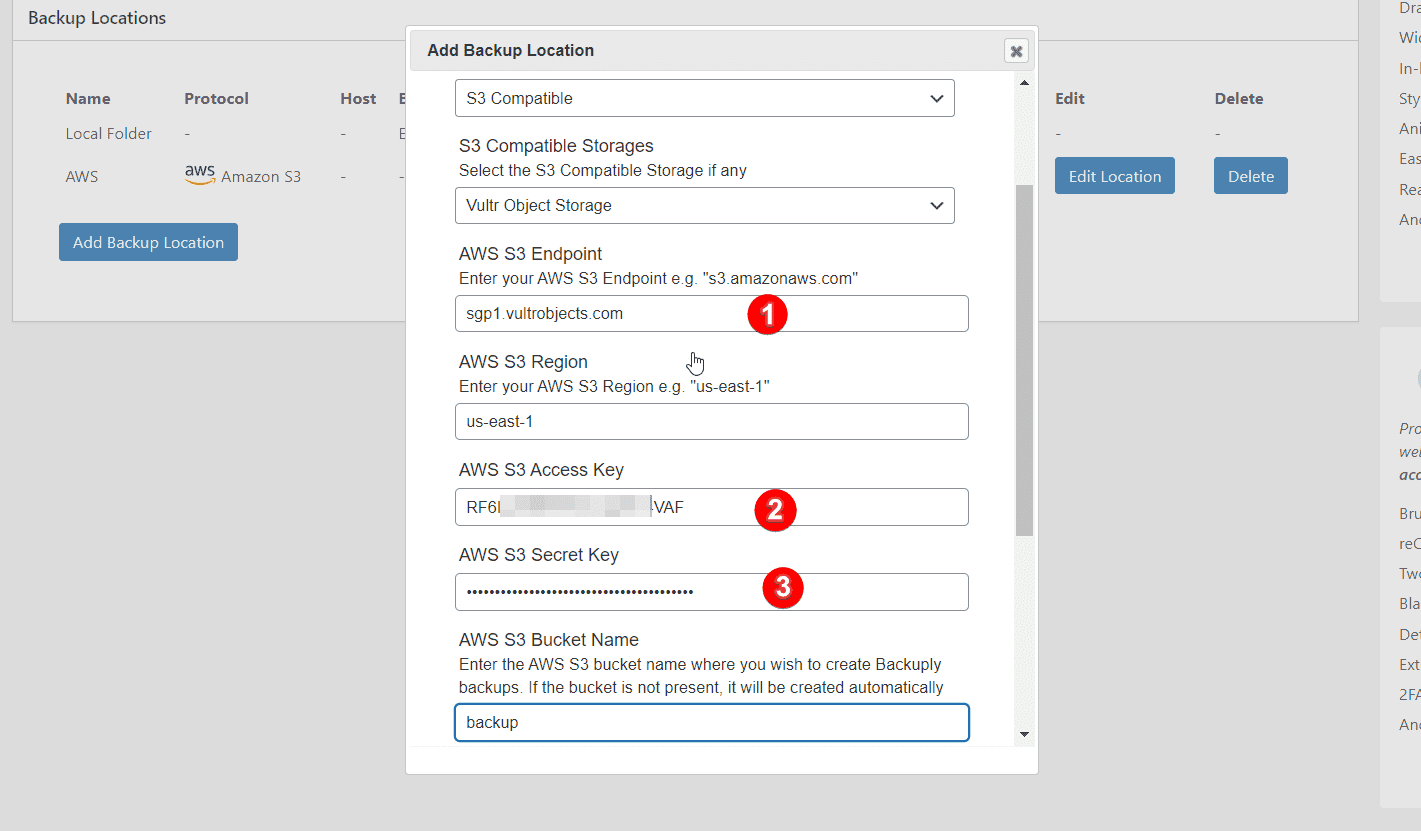 Once you have filled all the information click on Add Backup Location. And that's it. If you filled correct information, then your backup location will be added and now you can create your backup. If you are not familiar with how to backup your site with Backuply then check this guide How to Backup a WordPress site
If you face any issue feel free to contact out support team, we will help you out.