This guide shows you how to install free version of Backuply. There are two ways to install Backuply.
Install from WordPress Dashboard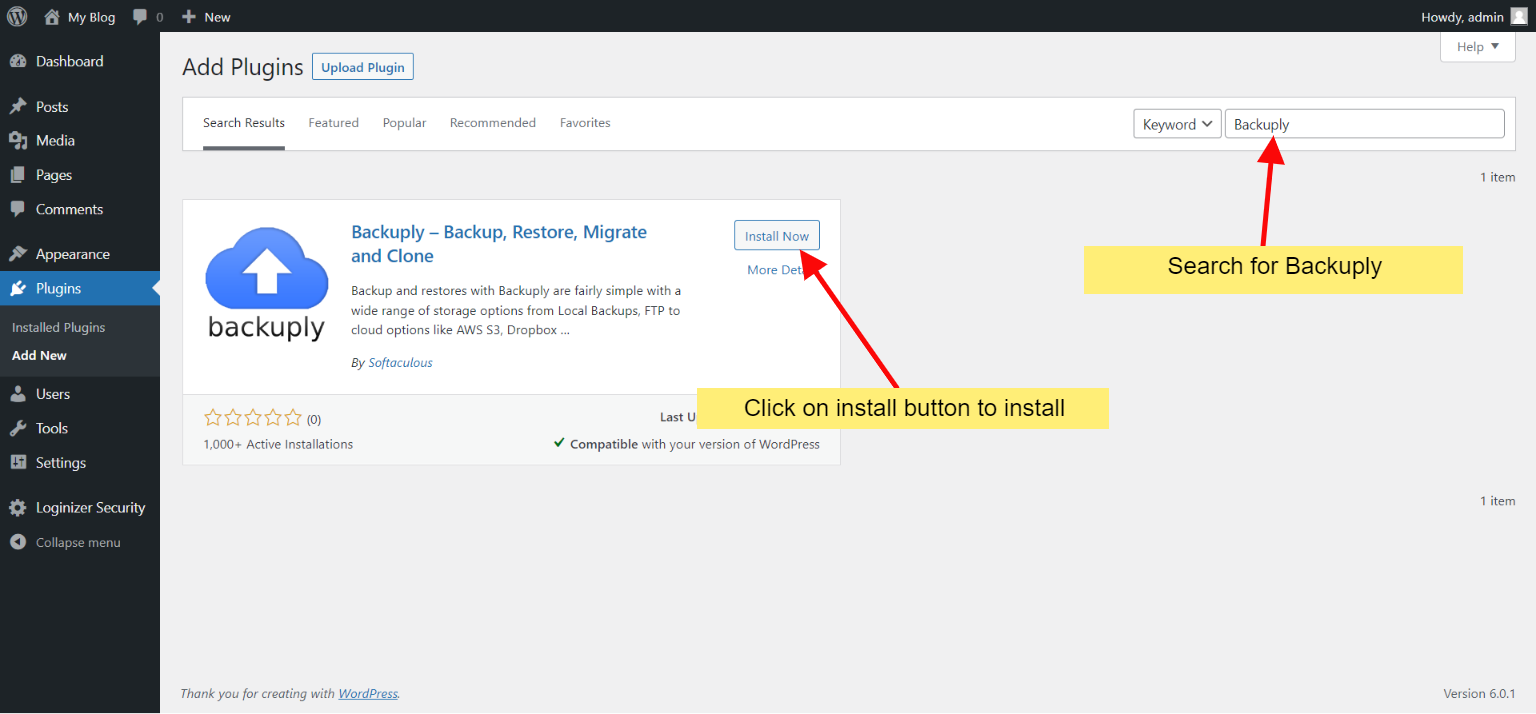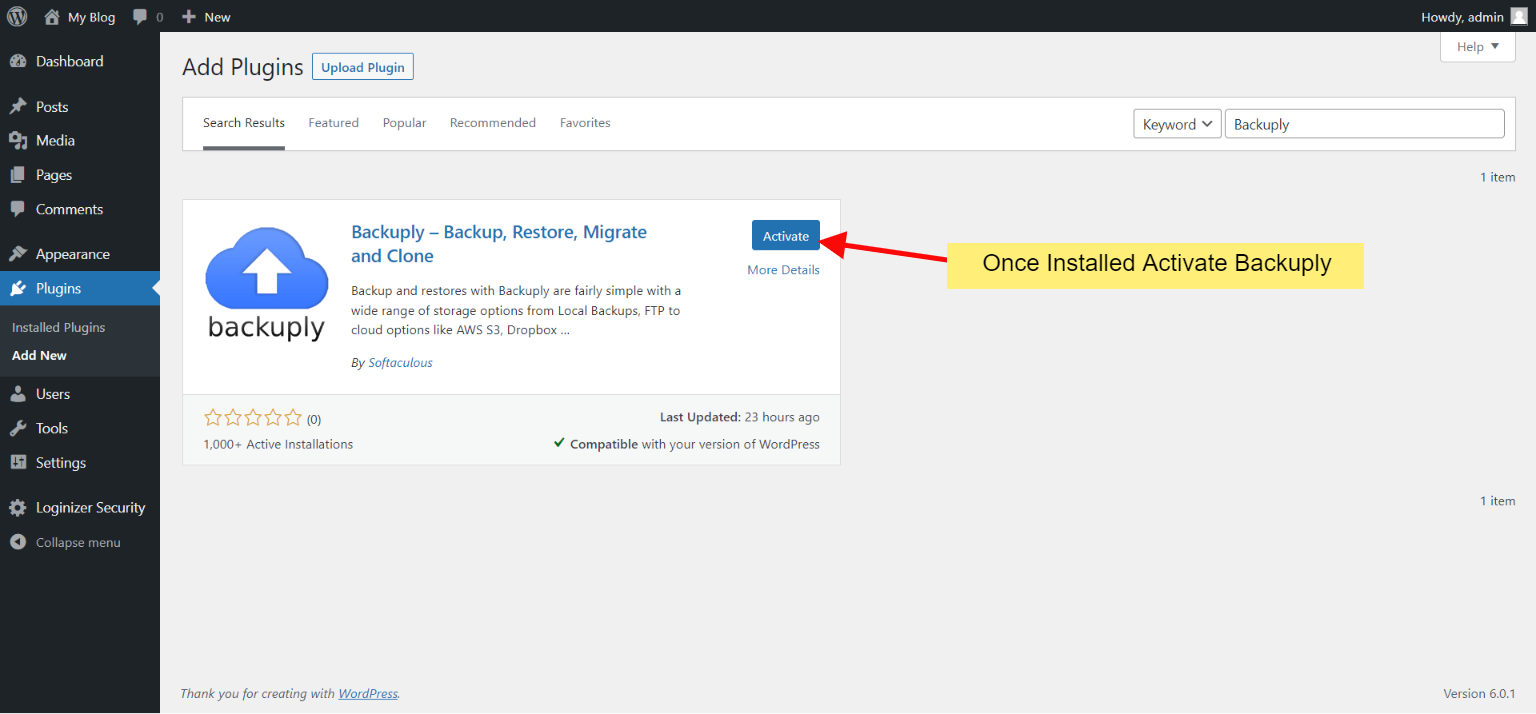 That's it Backuply has been activated via WordPress Dashboard.
Install from Backuply website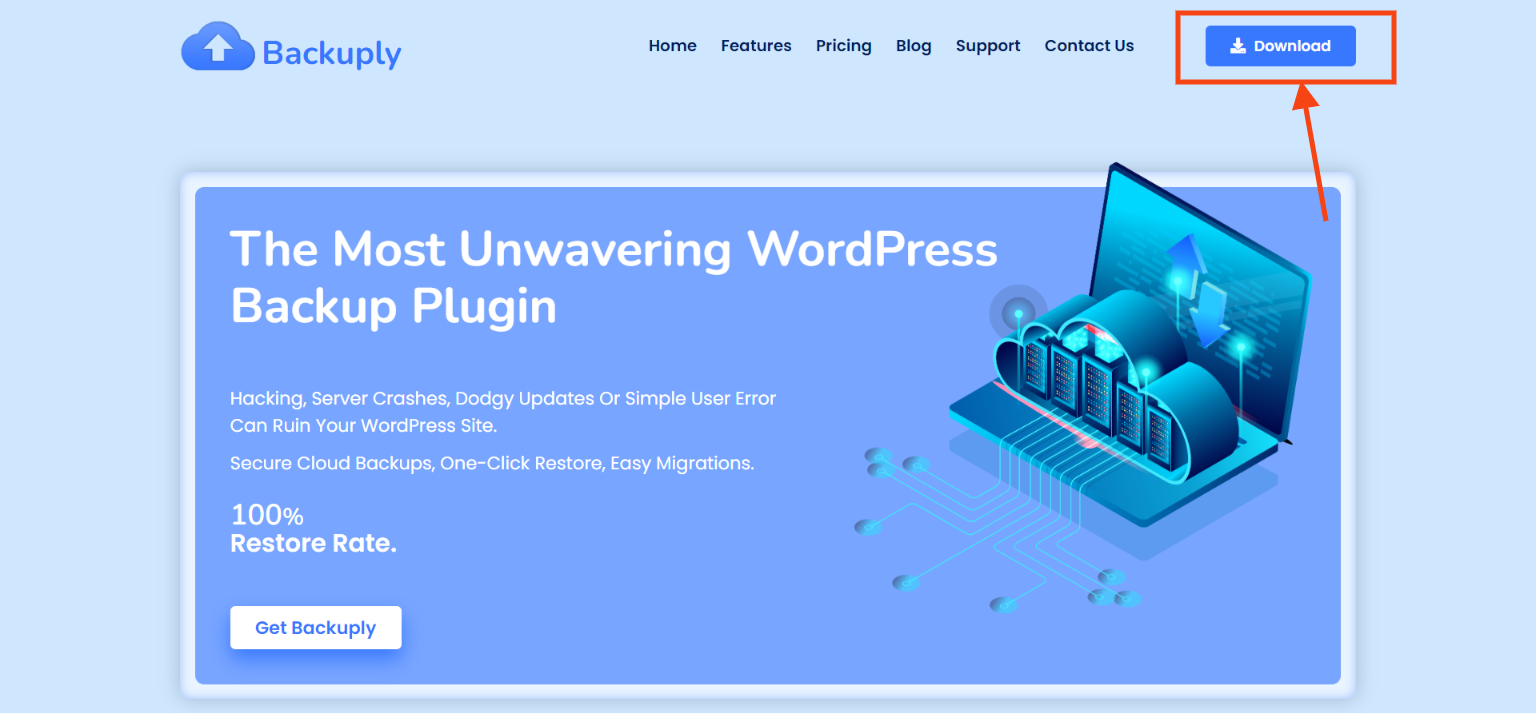 That's it Backuply has now been activated and is ready to be used to keep your website save with its easy to use backup nand restore.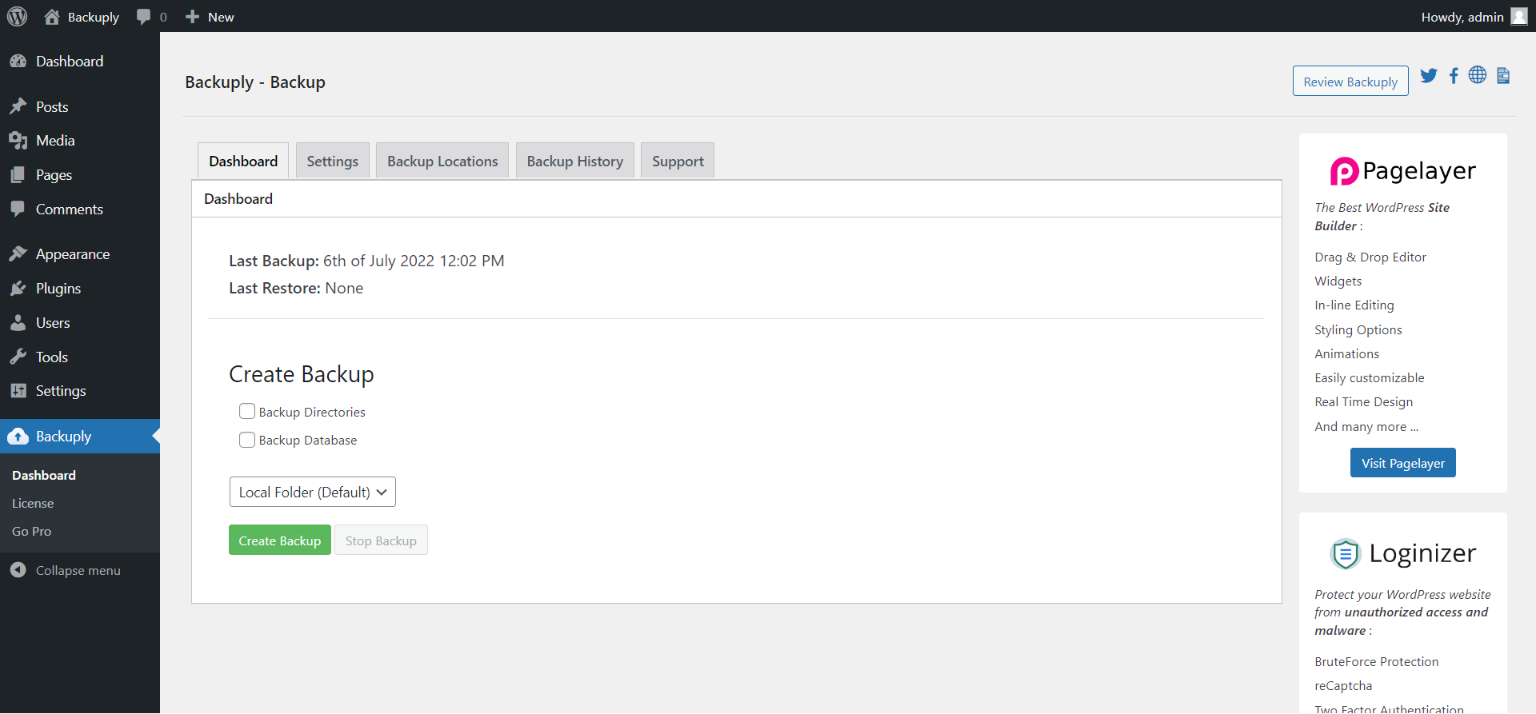 If you face any issue please do contact our support team we will be glad to help you out.