This guide shows you how to install Pro version of Backuply. There are 2 ways to do it.
Here we are assuming that you already have bought Backuply Pro and have a license key with you, if you haven't done that please check guide for How to buy Backuply Pro.
The Backuply Pro Plugin is available for download from the Client area after you have purchased your license.
Note : You can download the plugin as long as your license is active. Once your license expires you will need to renew your license to download the latest package.
The following is a screenshot of the Client area showing the download link :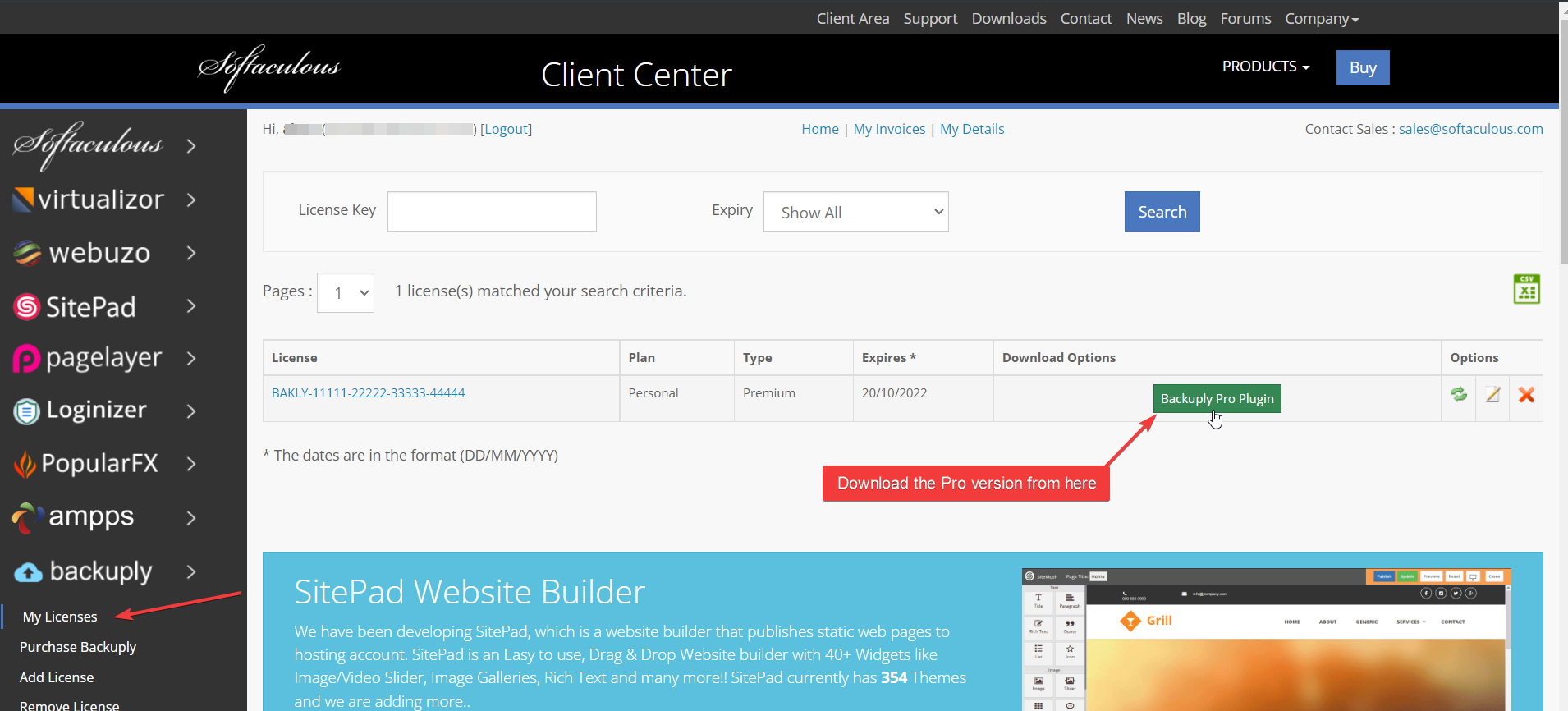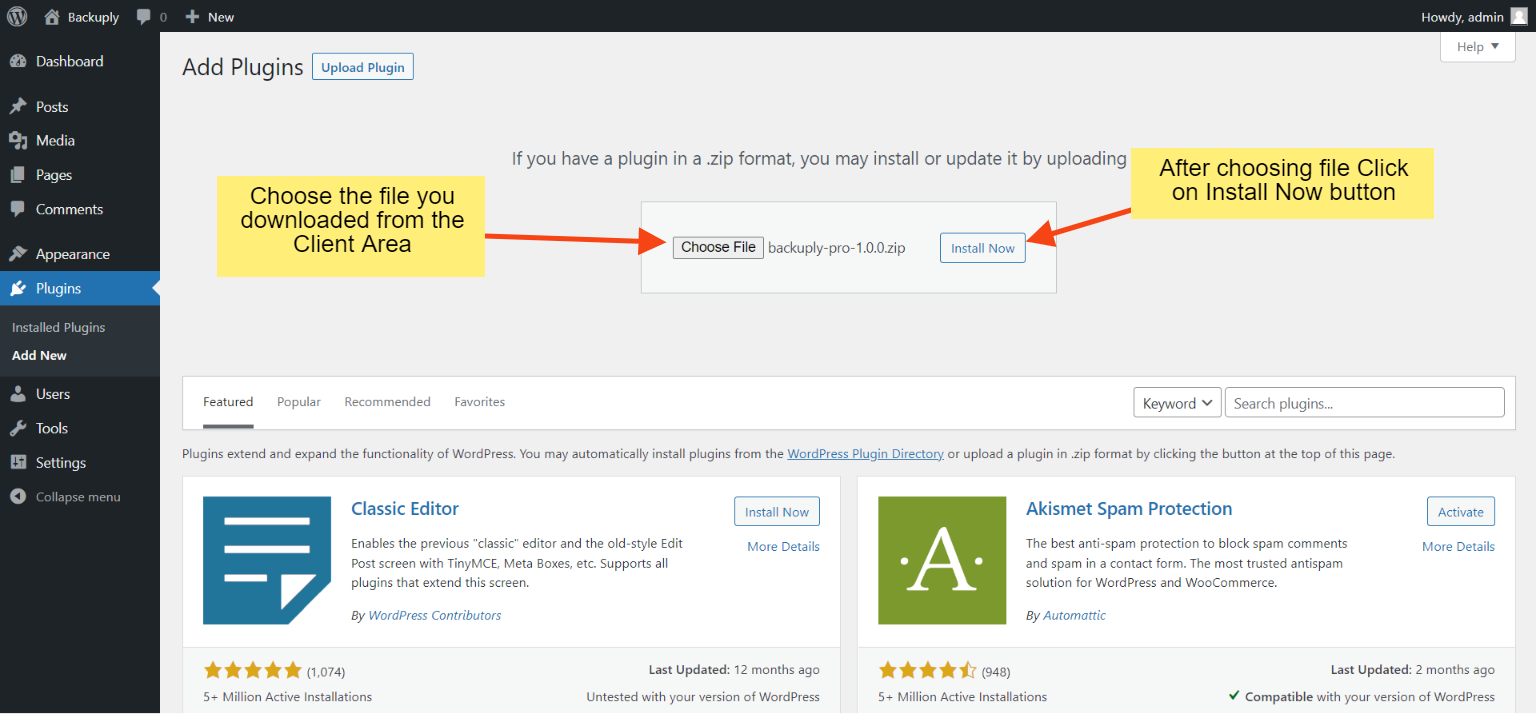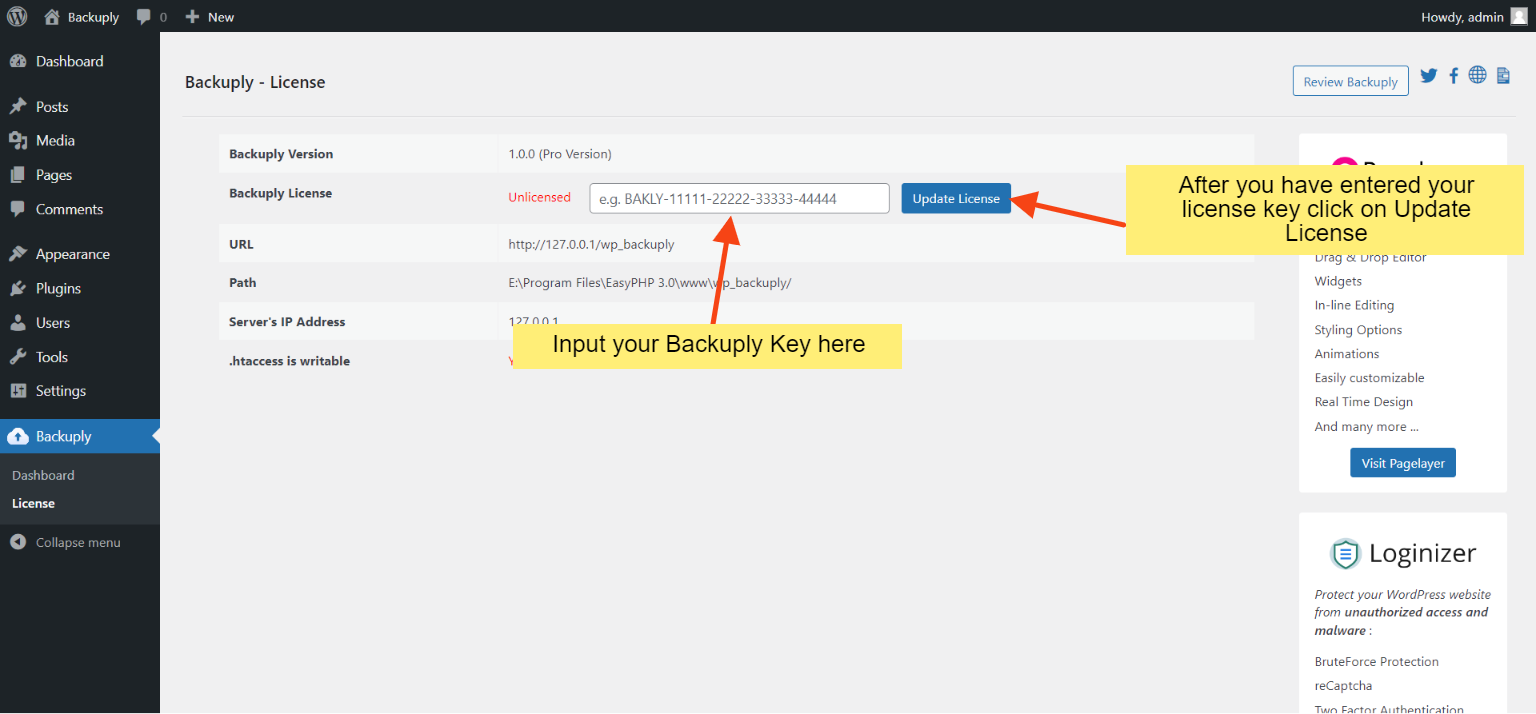 So finally you can use Backuply Pro and you will start getting future updated.
If you face any issue feel free too contact our Support Team we will be glad to help you out