This guide shows you how to buy Backuply Cloud Storage. Backuply Cloud Storage can be bought through Softaculous. For that you need to login to
Softaculous Client Area
So there are 2 ways on how you can buy Backuply Cloud storage.
Login to softaculous account
You will need a Softaculous account to purchase the Backuply Cloud storage. You can login to Softaculous by going to client center make sure you login to the account from the same account from which you bought your license. If you dont have any Backuply License yet you can simply register a new account.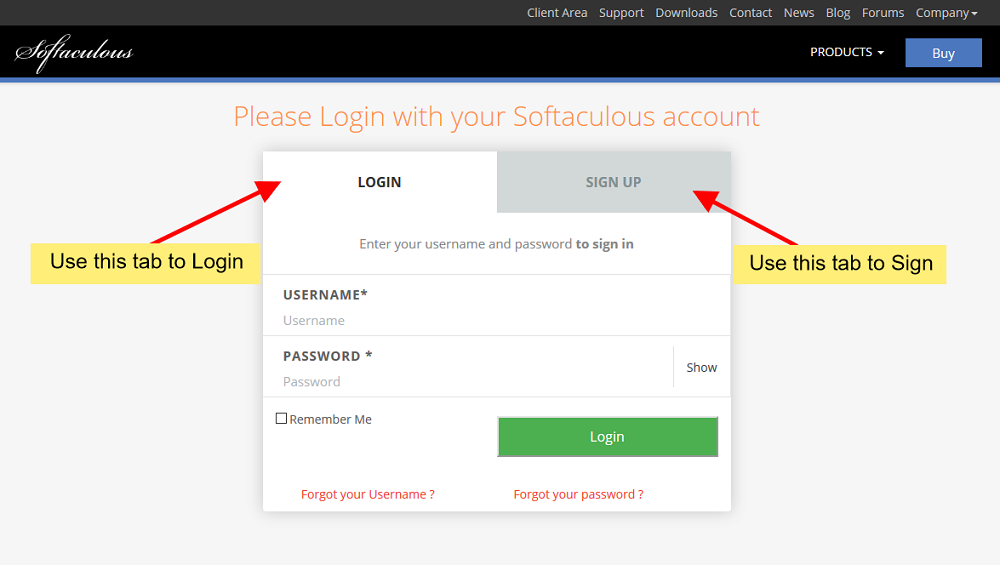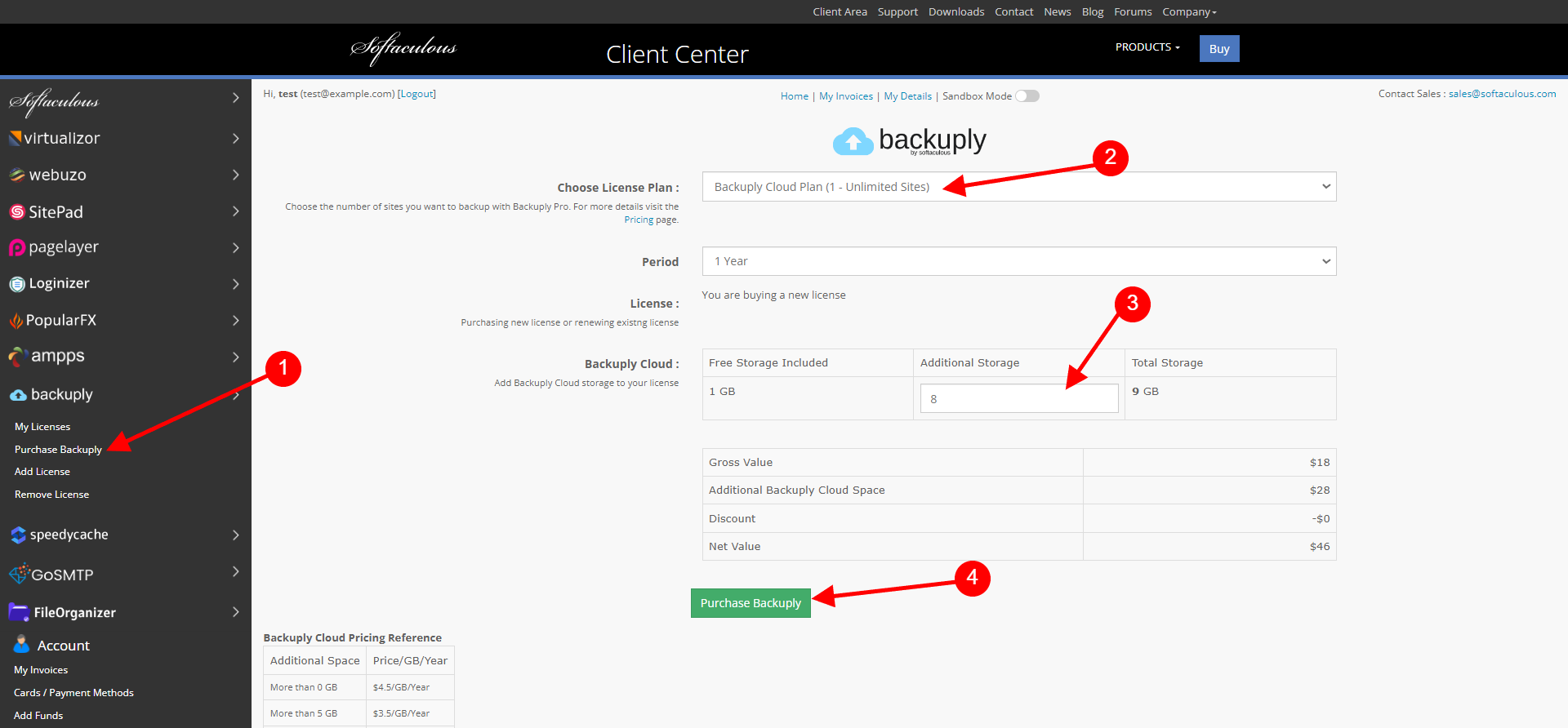 So here I will tell you how to buy more storage if you already have a Backuply License.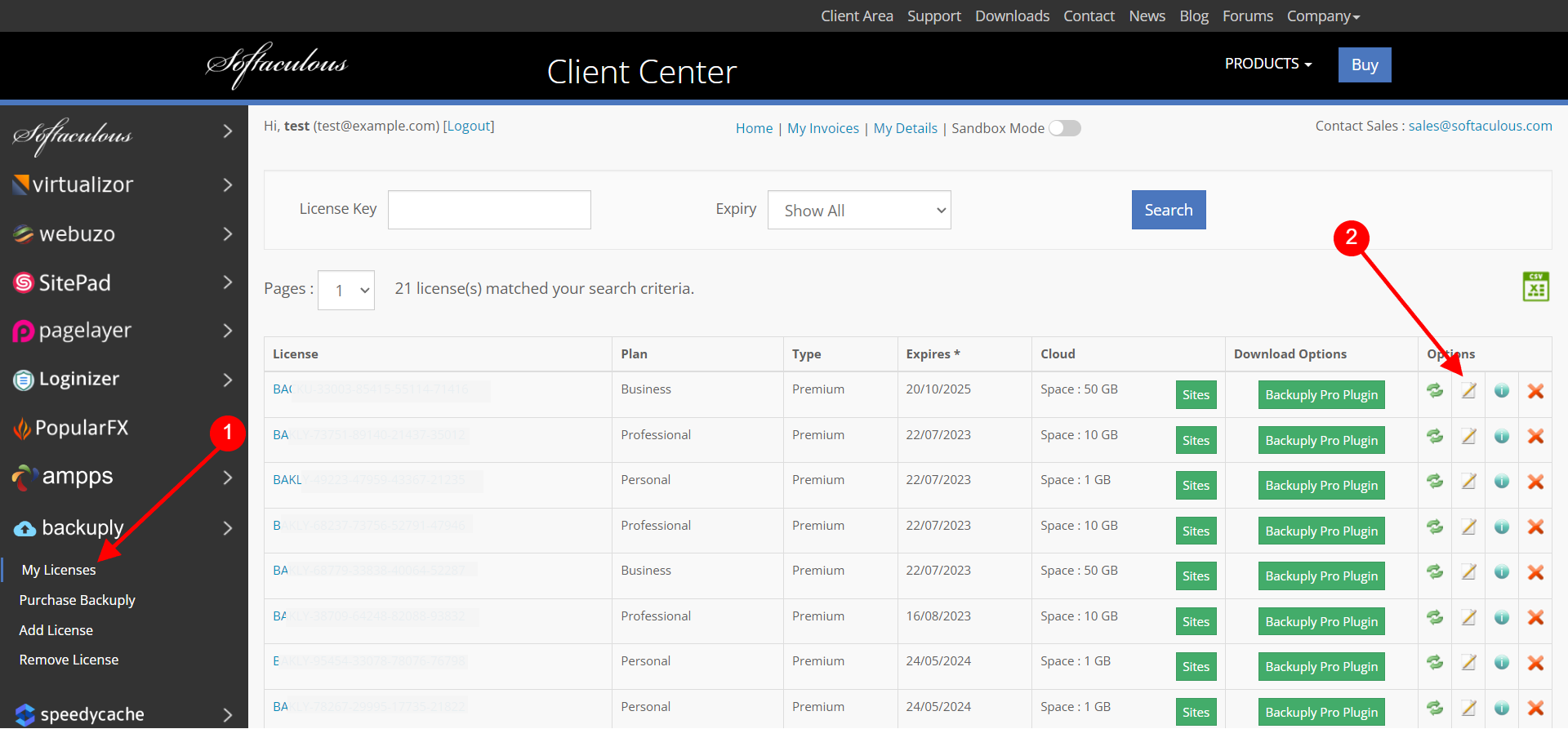 If you face any issue related to payments or have any query do let our support team know, [email protected] they will help you out.