WordPress is a platform that can be customised and used to build everything from small blogs to substantial e-commerce sites. One of the key elements that distinguishes WordPress is its ability to be modified via plugins.
Employing WordPress plugins places some additional demand on the site's hosting resources. As a result, many individuals believe that adding too many plugins may slow down their website.
Plugins which are designed and created appropriately seldom stress the hosting infrastructure of a WordPress website. On the other side, low-quality plugins have a tendency to use resources that aren't necessary, which might negatively affect how quickly a site loads.
There are no problems installing dozens of high-quality plugins. Installing one or two low-quality plugins, on the other hand, may cause your load speeds to plummet considerably. Choose plugins that have been shown to operate efficiently to ensure optimal site speed.
Let's get to know why you should use plugins with your WordPress website.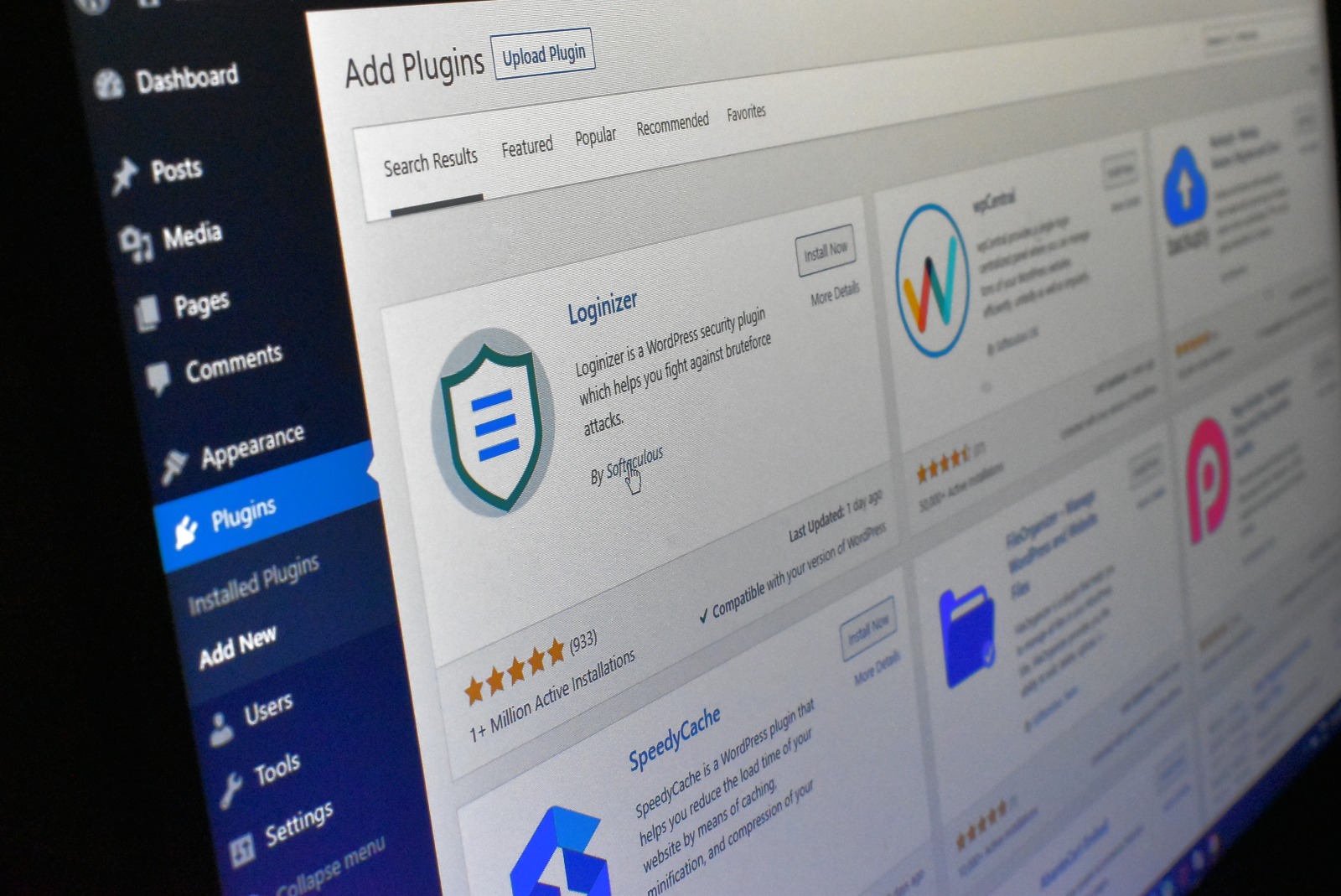 1. Save both time and money
Plugins may save you both time and money. Rather than hiring a developer to design new functionality for your site, you can frequently discover a plugin that performs precisely what you want.
In the long run, plugins could help save money and time both, allowing webmasters to do more things wit the limited time they have.
2. Increase Functionality
One of the most significant advantages of utilizing plugins on your WordPress site is that they may increase its capabilities. Plugins are little programs that one may add to the website to do certain functions.
For instance, adding social networking icons to the website is possible by simply installing a plugin. If one wants to add a contact form to the site, one may do so by installing a plugin; the possibilities are endless.
3. Enhance Site Performance
Plugins can also help increase your site's performance. There are plugins that can help improve and optimise your images, cache the site, and even speed up the load times of your site. Through the installation of these plugins, you can help guarantee that your site is performing optimally.
Search engine optimization is the process of enhancing a website's content and search engine ranking. A large number of SEO plugins are available to help us optimize the site for search engines. These plugins can assist with keyword optimization, sitemap development, and other tasks.
Plugins might also help to increase your site's security. A number of security plugins are available to help safeguard your site from hackers and other unwanted activities.
These plugins can assist with virus detection, firewall protection, and other tasks.
What Types of WordPress Plugins Exist?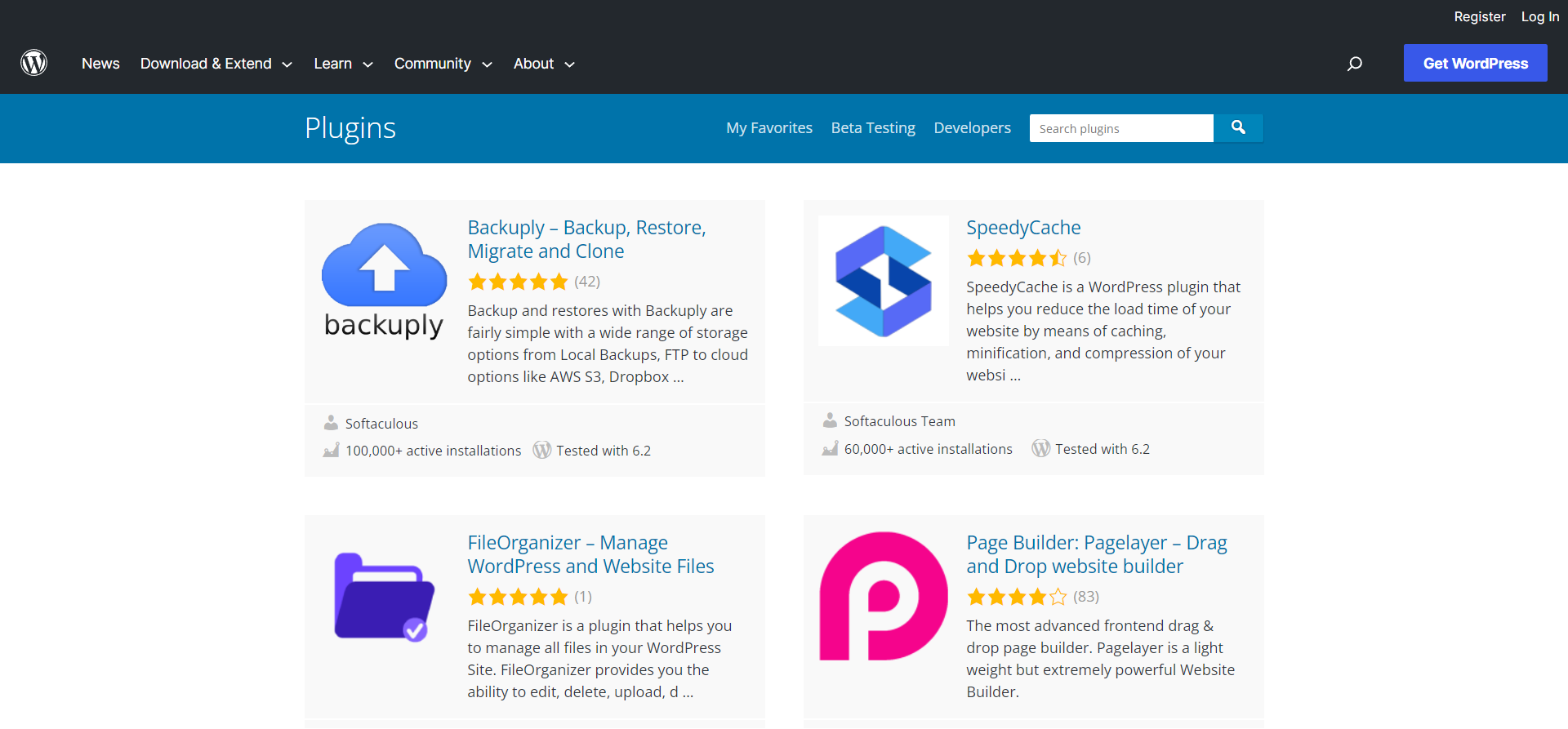 Let's have a look at some of the plugin categories:
Website-level security is just as vital as safe WordPress hosting. Insecure websites are prone to data theft, viruses, and financial loss.
Website optimization plugins are designed to tidy up your site's code and database, significantly improving speed.
You can use SpeedyCache plugin, other than caching the website SpeedyCache improves the website speed by cleaning up the database, optimizing the CSS, JS and HTML files
3. Plugins for Contact Forms
Visitors may contact businesses quickly and simply using a contact form instead of searching the website for your email address or other communication methods.
Caching plugins generate static copies of web pages that visitors see. This technique dramatically improves site speed by reducing the amount of data transmitted between the browser, the WordPress database, and the server.
You can give SpeedyCache a WordPress performance plugin that does cache your website to improve the page speed, other than caching it optimizes the CSS, JS and HTML files to reduce the load on the server and optimizes images to better suit the Modern standards and load images faster
Booking plugins are useful for certain sorts of web companies. It enables people to schedule an appointment with you or hire your services immediately.
Search Engine Optimization (SEO) is the practice of increasing a website's content and ranking in search engines. If one operates an internet business, SEO is critical for increasing organic traffic and revenue.
Backup plugins are important for any website because they contain your important data, and no one wants to take the risk of losing it by any means, whether by user error or by cyberattacks. One can think of the Backuply backup plugin to backup your WordPress data to ensure your WordPress data security.
Integrating plugins with the WordPress site is a great way to increase its functionality, save time and money, and improve the site's performance, SEO, and security. With thousands of plugins available, there is almost surely one that can help you reach your website goals.
If you want to secure your WordPress website from any data loss, you can consider Backuply. With plans starting as low as $39 / year, it is a simple to use and cost efficient option.