WordPress is a content management system that millions of website owners use globally. It is not immune to technological problems, mistakes, or security breaches, though, just like any other piece of technology.
Backuply is one of the most well-liked backup plugins for WordPress. Backuply comes with a straightforward and user-friendly solution to ensure there is a usable copy of all the files, folders, databases, web content and any other data which needs a secure backup copy.
Let's explore its features, personalization choices, automatic backups, storage possibilities, compatibility, and technical support, among other things.
Backuply offers WordPress users a straightforward and user-friendly backup solution. It offers customers the option to create and schedule backups of the files and databases that make up their website, and it is simple to install and administer.
Backuply's plethora of customization options, including the ability to choose which files to backup, how frequently to backup, and where to store backups, is one of its most significant advantages.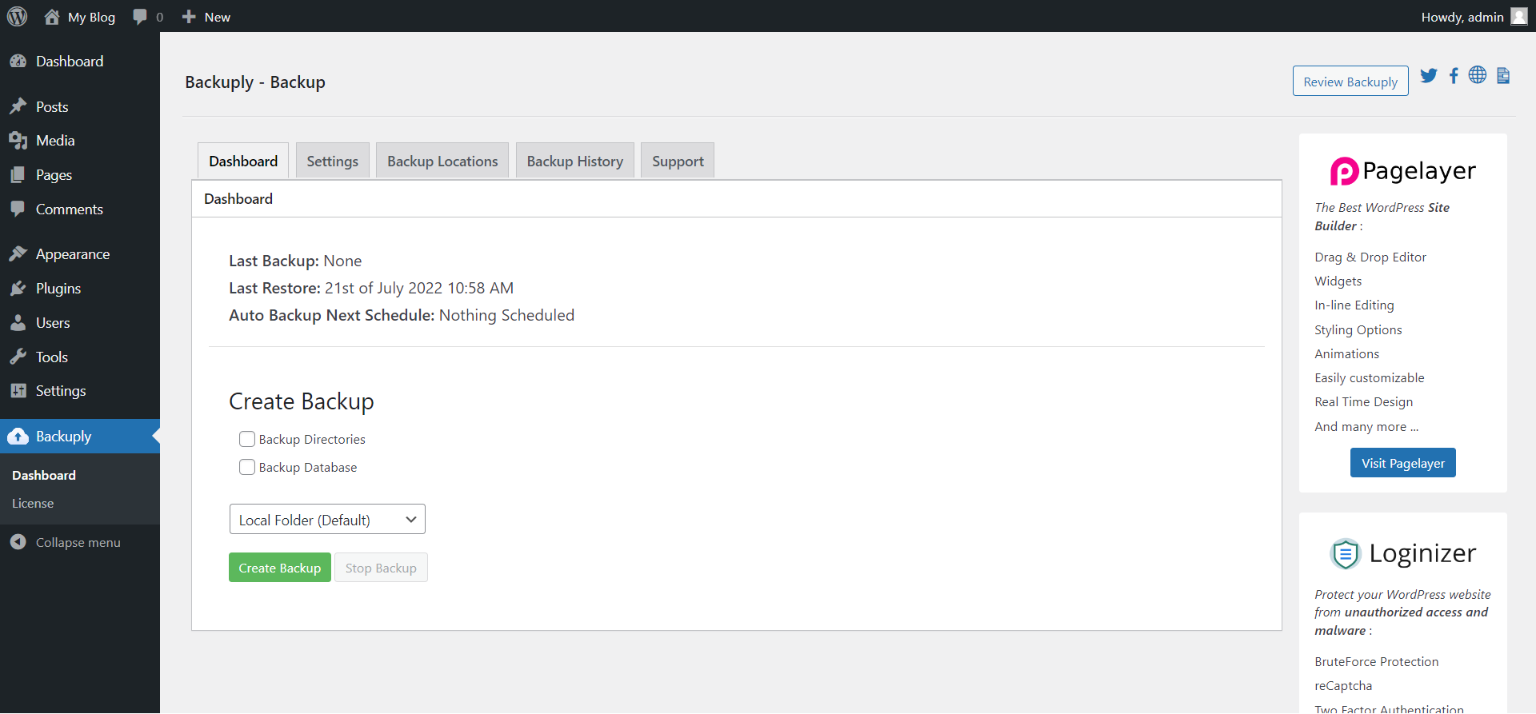 Why Backuply is a Preferred WordPress Backup Plugin
Backuply is an incredibly user-friendly plugin, making it accessible to both experienced and novice WordPress users. The setup procedure is quick, and the interface is basic and easy to use.
Users can easily grasp what has to be done to generate backups, schedule them, and save them thanks to the plugin's brief and straightforward instructions.
Backuply gives consumers a wide range of customization choices, allowing them to construct a backup solution that suits their individual requirements. One has control over the data that is backed up, as well as the frequency and location of backups.
For websites with vast media libraries or data that do not need to be backed up, the plugin also gives users the option to exclude particular files or directories from backups.
One of the best features of Backuply is that it allows users to schedule automated backups. This means that users do not need to remember to create backups manually, and it ensures that backups are created regularly and consistently.
The frequency of backups may be adjusted to be daily, weekly, or monthly, and the time of day when they are produced can also be chosen.
4. Multiple Backup Storage Options
Backup is the process of transferring your data or files to a safe location so that they may be restored in the event of data loss and used to repair the website. Backups are essential for protecting published or written data.
Backuply supports a variety of storage choices, including local storage via FTP and third-party services like Google Drive, Dropbox, Microsoft OneDrive, Amazon S3, and WebDAV. This makes backups simple and safe.
In order to make things even simpler, we enable automatic backups with a programmable backup schedule.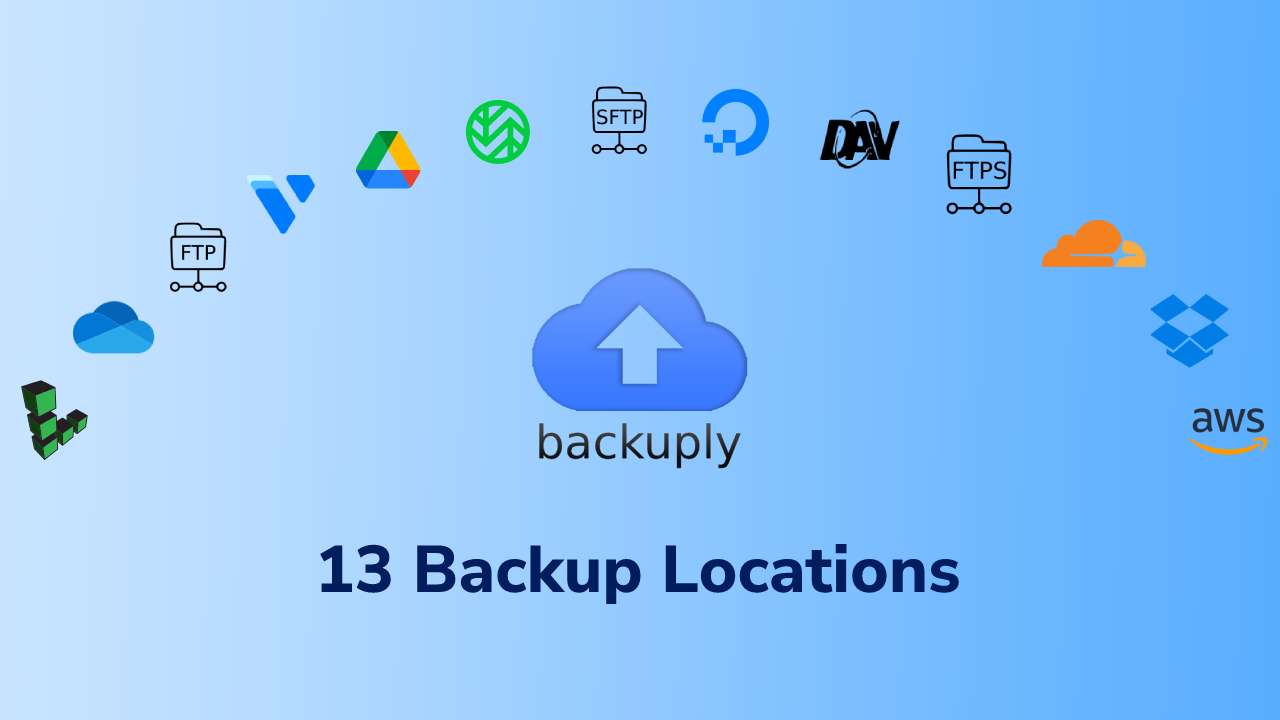 5. Fast Backup and Restore Process
Backuply provides users with a fast and efficient backup and restores process. Backups are created quickly, and the plugin compresses backups to save space.
Restoring backups is also a simple process, and users can choose which backup to restore from the plugin's dashboard. Once the restore process is initiated, Backuply restores the backup quickly and efficiently.
Backuply is compatible with most versions of WordPress, including the latest version. It is also compatible with most hosting providers, making it a versatile solution for WordPress users.
Backuply generates a tar file containing your whole WordPress installation, including the database, allowing you to migrate your site to any server or location where WordPress can be installed.
All that is required is to build a backup of the WordPress install on a remote site, and that's all. It can be easily synced on any WordPress install, so all that is required is to restore the synced backup on the new location for migration to occur.
The Backuply technical support team is helpful and quick to respond. They are available at all times to address any queries or issues raised by customers. that users may have. This is a boon anyone who has a mission critical website on WordPress and needs quick turn arounds on technical issues.
Backuply is a popular WordPress backup plugin for a variety of reasons. It is user-friendly, offers customers a variety of customization choices, enables automatic backups, and offers quick backup and recovery procedures.
Backuply is one of the better options available for WordPress users to integrate with their website and configure periodic automated backups. With prices starting as low as $39 for 1 year, per user, it is also a pocket friendly solution.