In today's digital landscape, your website is your digital storefront, and safeguarding it from potential disasters is crucial. A comprehensive backup strategy using a powerful backup plugin like Backuply is essential for protecting your site from data loss, hacks, and other threats.
In this article, we will explore eight potential disaster scenarios and how Backuply, with its secure backup, automated backups, incremental backups, and full backups, can help you recover and get your website back up and running.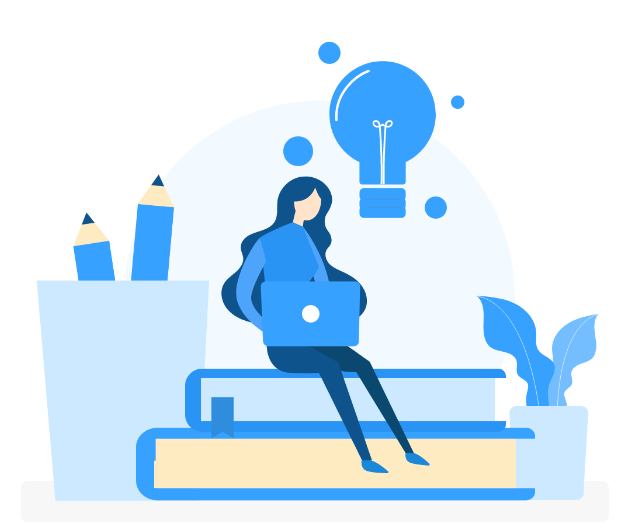 A server crash can bring your website to a halt, resulting in data loss and downtime. In this scenario, Backuply can be a lifesaver.
By offering a safe backup for your website's information, encompassing files and databases, you can promptly recover your site to the state it was in before the crash. Utilizing automated backups enables you to preserve your latest modifications and reduce the volume of data loss.
Scenario 2: Hacking Or Malware Attack
Cybersecurity threats are a constant concern for website owners. Hacking or malware attacks can compromise your site's data, reputation, and user experience.
In the event of a successful attack, Backuply allows you to restore your site to a previous, clean state. By taking advantage of incremental backups, one can significantly reduce the data loss during the restoration process. This also enables a website administrator to get their website up and running again in no time.
Mistakes happen, and sometimes human error can lead to data loss or other issues with your website. Whether it's a simple coding error or an accidental deletion of crucial files, Backuply can help you recover.
With its full backups and incremental backups, you can quickly restore your site to a previous state before the error occurred, ensuring minimal disruption and data loss.
Scenario 4: Software or Plugin Incompatibility
Updating your site's software, plugins, or themes can sometimes lead to compatibility issues, causing your website to crash or malfunction. Backuply's automated backups ensure that you have a secure backup of your site before any updates are made.
If an issue arises, you can easily restore your site to a previous, stable version and address the compatibility issues without losing valuable data or experiencing prolonged downtime.
Scenario 5: Data Corruption
Data corruption may arise from a variety of causes, including hardware problems, software glitches, or even power failures. In this scenario, Backuply's secure backup and incremental backups can help you recover your site's data quickly and efficiently.
By having multiple backup points, you can choose the most recent, uncorrupted version of your site's data and restore it, minimizing data loss and downtime.
Scenario 6: Site Migration Issues
Migrating your website to a new host or server can sometimes lead to unexpected issues or data loss. With Backuply, you can ensure that you have a complete, secure backup of your site before initiating the migration.
In the event of any migration-related issues, you can quickly restore your site using the backup plugin, minimizing downtime and ensuring a smooth transition.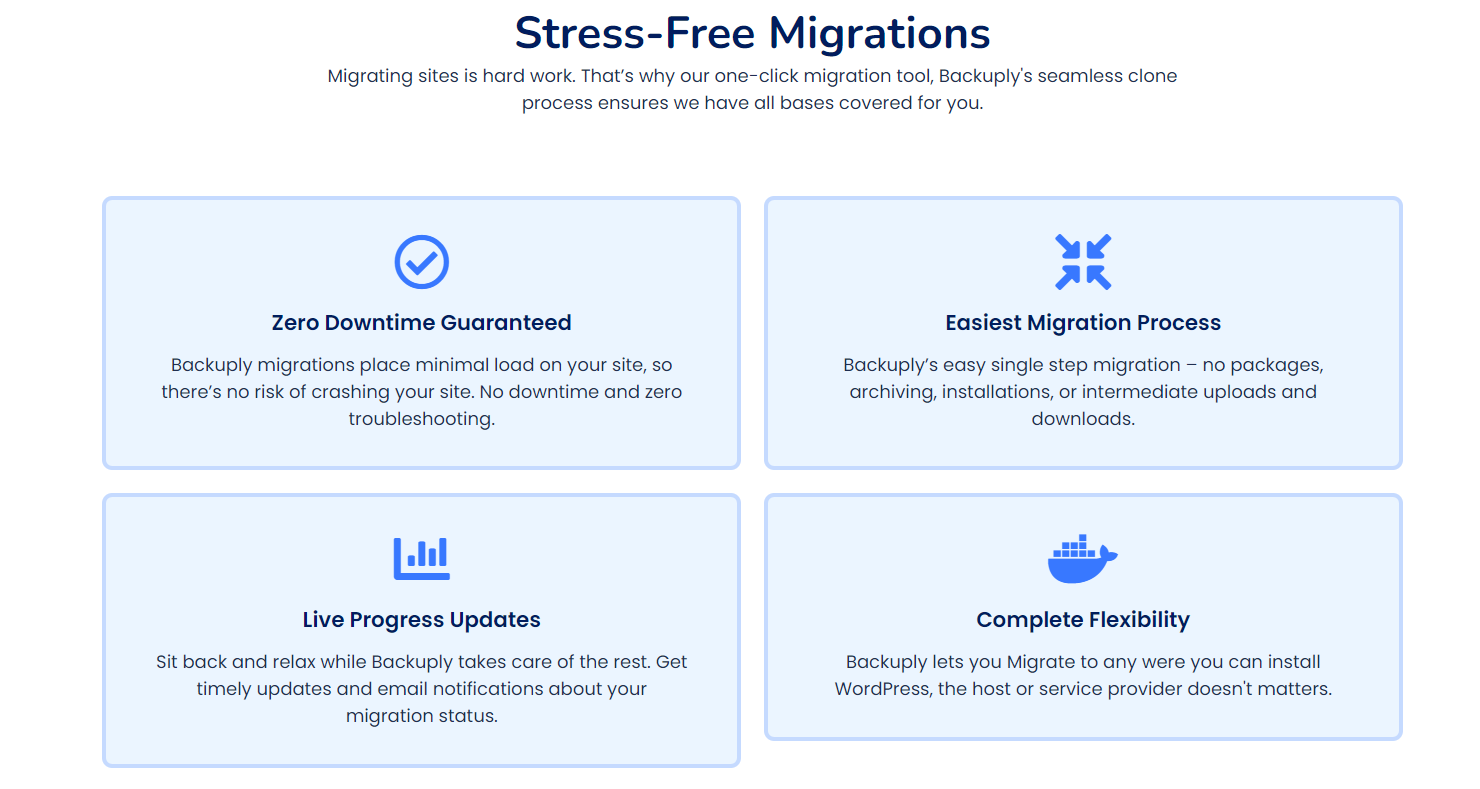 Scenario 7: Natural Disasters
Natural disasters, such as floods, earthquakes, or fires, can affect the physical infrastructure hosting your website, leading to data loss and downtime. By storing your backups offsite using cloud storage services like Google Drive, Dropbox, or Amazon S3.
Backuply ensures that your site's data is protected even in the event of a natural disaster. With full backups and incremental backups available, you can quickly restore your site and resume normal operations.
Scenario 8: Hardware Failure
Hardware failure, such as a hard drive crash, can result in data loss and site downtime. Backuply's secure backup solution ensures that you have a comprehensive backup of your site.
With its one click restore feature, website administrators can spin up a new server, perform their configurations and settings after which Backuply will do the rest to get the website backup stored in a remote location outside the server.
What if Backuply has Issues?
Over the past 9 years, Backuply has been continuously evolving. With frequent updates and version releases, Backuply is one step ahead of the curve.
However, in an event where a user does face issues – be it related to technical snags, billing or customer service, Backuply has a dedicated team of qualified, professional tech support personnel to work with and resolve all issues in hand.

Why Should I Choose Backuply?
Apart from the 8 scenarios described above where Backuply is a lifesaver, another important aspect is the financial cost. At $39.00 a year for a personal plan and a $69.00 a year for a 5 site multi-website plan, Backuply is cost effective, easy to use and a very dependable backup plugin.