The Backuply team has launched Backuply Version 1.0.2. This version comes up with some features and bug fixes.
The changes we have made are as follows:-
Files and folders can be excluded by 2 ways, the first being excluding the exact folder or file, second one being adding a pattern.
To select a folder for exact exclude of file and folders, we have an easy to use UI of File and Folder tree from which you can easily navigate to your desired folder or file and select it to exclude.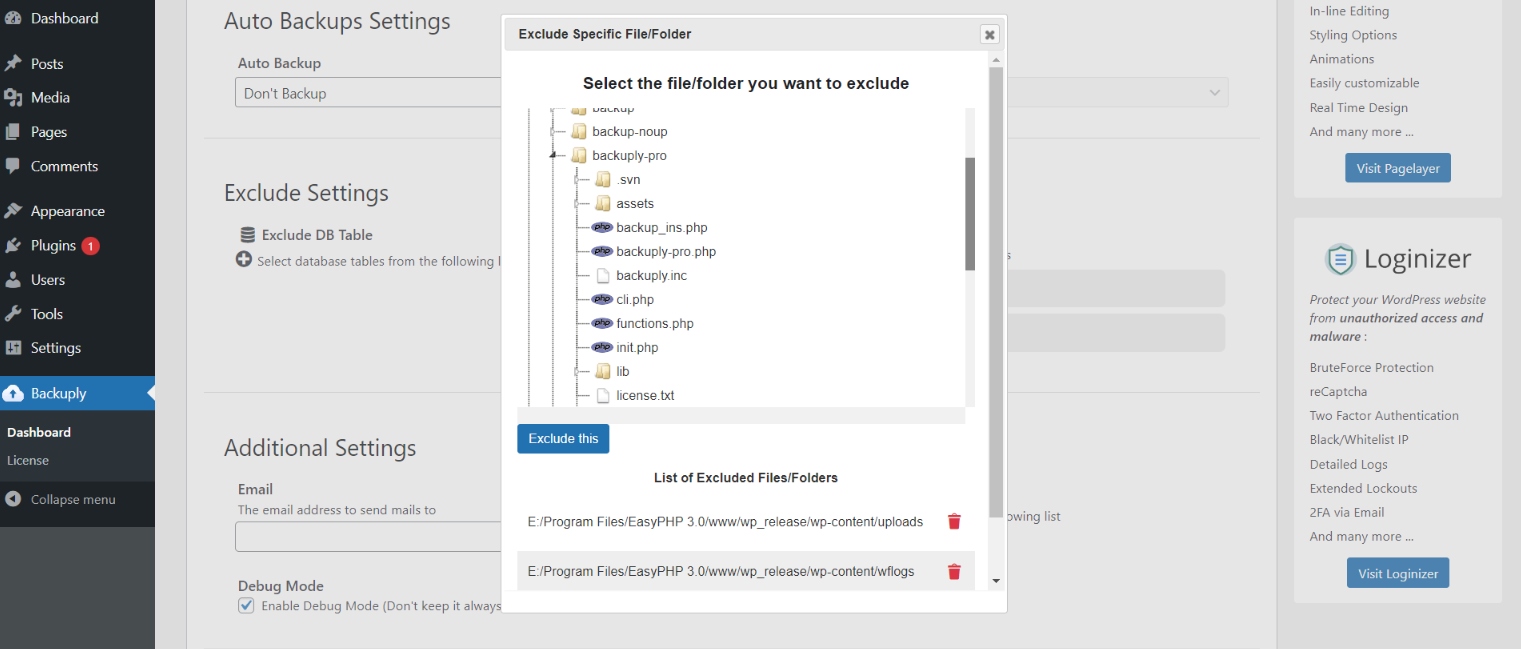 Excluding using pattern have 4 options:-

Excluding Database Tables is really easy and straight forward all you need to do is select the tables you don't want to backup

You can check logs of every backup you create, prior to this version you could only check logs of last backup but now you can check logs of all just in case you need to look at them someday. You will find an icon as shown in the image below which when clicked will open a modal with logs of that backup.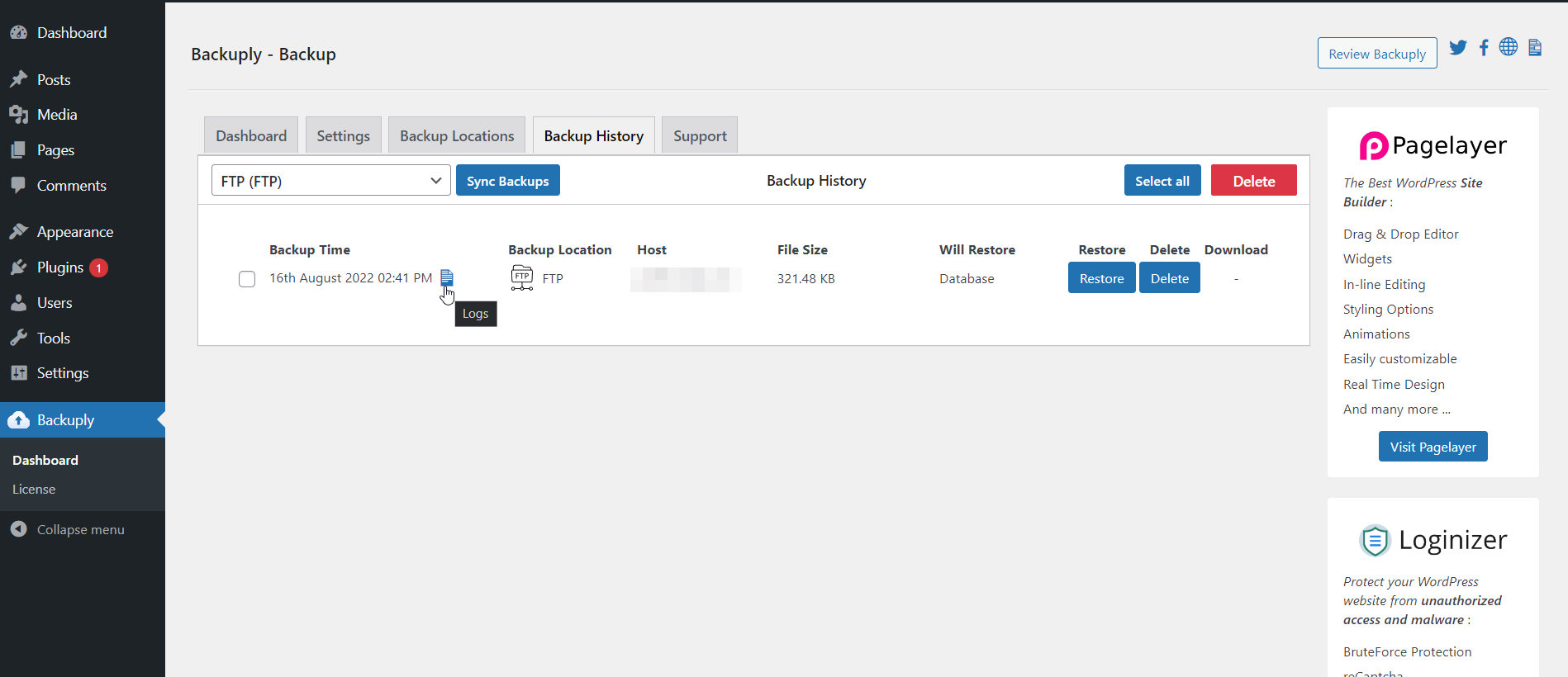 We are working around the clock to add more and more features. Please stay tuned for more and if you have any suggestions, do let us know by emailing it to [email protected]