The Backuply team has launched Backuply Version 1.0.4. This version comes up with some features, bug fixes and improvements.
The changes we have made are as follows:-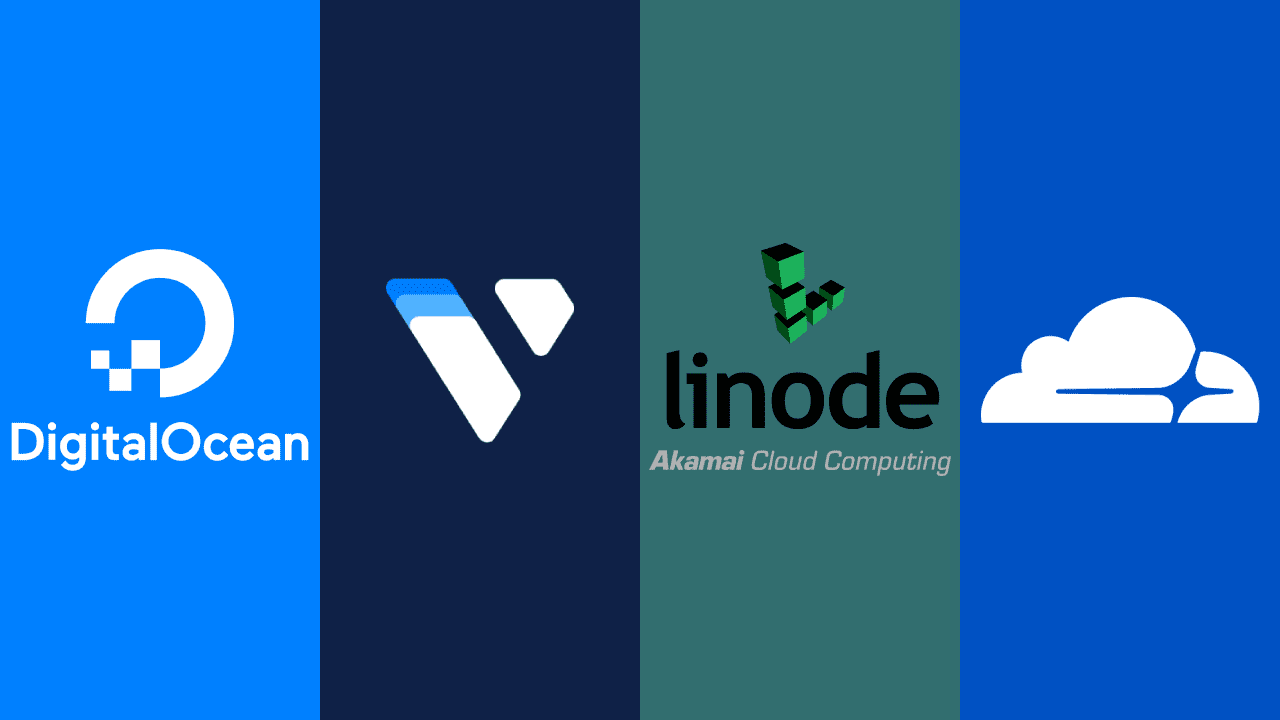 With version 1.0.4 Backuply has added support for S3 Compatible storages like DigitalOcean Spaces, Vultr Object Storage, Linode Object Storage and Cloudflare R2 as these were the most popular AWS S3 compatible storages.
Cloudflare is the newest S3 compatible Object Storage service as it was launched for general users in September 2022, before that it was in Open beta.
We will be adding support for more S3 compatible storages in future and if you have any specific S3 Compatible storage you use and want Backuply to support it then you can write us at [email protected]
AWS S3 Server Side Encryption
We have added an option for you to enable Server Side Encryption on AWS. It will make your backups stored on your AWS S3 bucket more safer without any overhead of processing on your Server as AWS does it all for you without you even noticing it.
AWS encrypts every Object that gets uploaded and then it generates a key which it saves in its AWS Key Management Service(KMS) and it creates a Key for the Key generated after the Encryption of the object. Two keys add double-layer security to your data. And all the KMS service you use via S3 doesn't costs.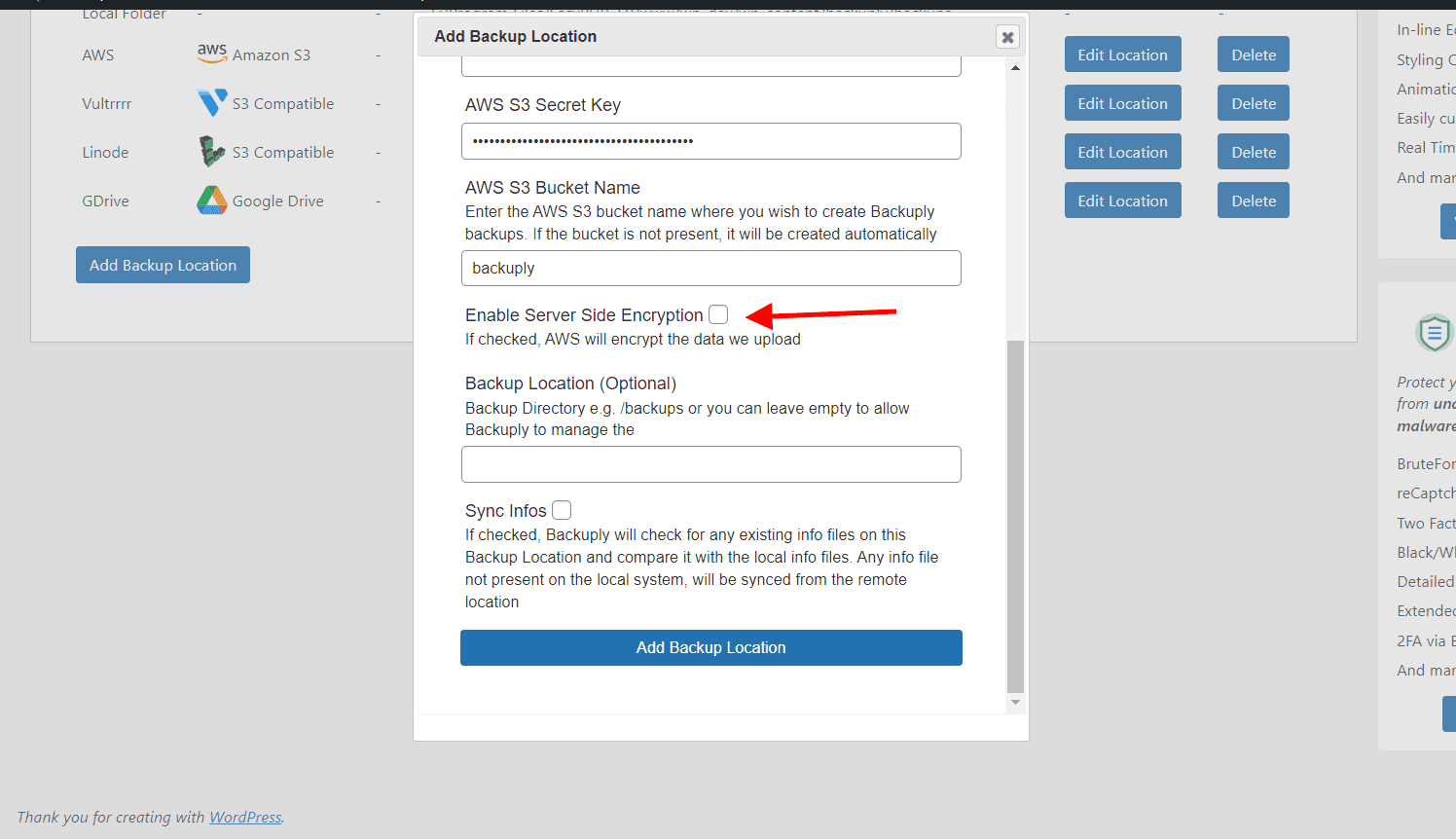 Backup location to Google Drive has been there in Backuply since the launch but it was a Pro only feature. But with the release of Backuply Version 1.0.4 we are making Google Drive accessible to all our users.
Minor Changes or Bug Fixes
There were some bugs that we fixed and some improvements that we made. Below are the few fixes and improvements we made.
Some users were facing issue where their restore was getting stuck at 80%. The step it was getting stuck was when we repair the serialization of database data. It is mostly helpful if you are migrating your WordPress website to another location.
The issue has been fixed and we have improved status logs of serialization step. We hope it will be helpful for our users.
While doing our regular testing of Backuply, we found out that part number while downloading file for restore was getting reset to 1 when the script was recalled. We have confirmed it didn't had any affect on the restore. But the bug has been fixed.
Try out the new features in Backuply 1.0.4 and do let us know if you have any feedback or suggestions.
We are constantly working on improving Backuply and adding features you can wite us at [email protected]